Our Story
Bird of Prey Fishing Tackle officially started in January of 2014, however we have been making custom hand tied jigs and hand poured lead weights since 2009. The adventure began long ago with a love and passion for all types of fishing that has been deeply rooted in the Arnold family tradition. Bill Arnold was just a boy when he started fishing and he fell in love with the sport from the get go. He quickly mastered most styles of fishing along the panhandle of Florida from freshwater to offshore. Since he was a boy, Bill has always fished the local piers for cobia, king mackerel, and tarpon. He worked for several summers when he was a teenager as a local deck hand on a charter boat fishing for snapper and grouper. Later on he would eventually end up making a career with the Florida Fish and Wildlife Conservation Commission for over 30 years raising large mouth bass and striped bass to stock in many local rivers and lakes. His dedication and passion for fishing is second to none.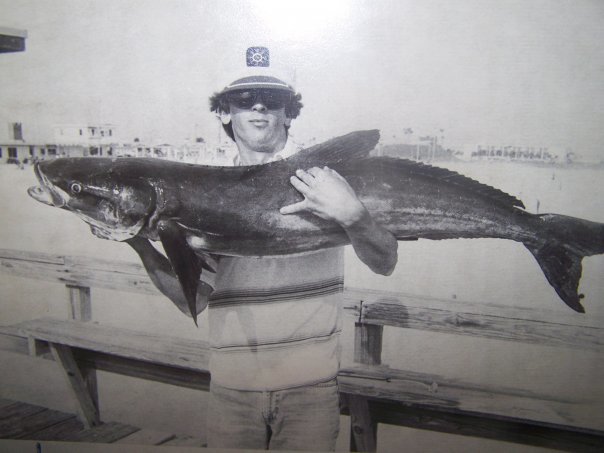 (This is a picture of Bill with the first cobia of year off Pensacola Beach Pier on March 21, 1978.)
Bill would go to pass on his knowledge and skill of fishing to his two sons, Brian and Ben Arnold. With the knowledge of their father, they would both go on to quickly become excellent fishermen along the local bodies of water in the Pensacola region. Starting off with everything from bass, flounder, redfish and trout both boys would grow up to follow in their father's footsteps and make careers in the fishing industry. Brian currently works along Bill managing the tackle business and Ben now has his captain's license and works in the charter boat industry.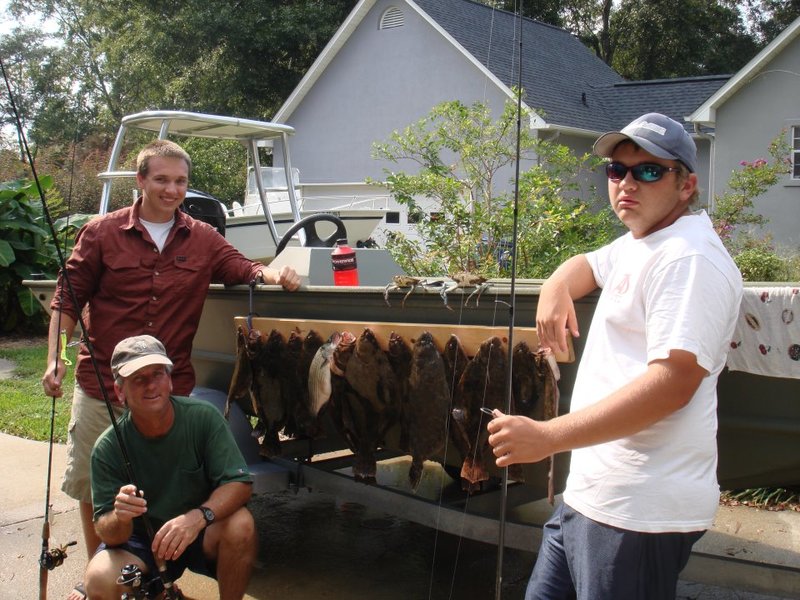 (Bill, Brian, and Ben after a successful day of fishing for flounder.)
The idea for Bird of Prey Fishing Tackle originally came about in early 2009 when the Arnold family recognized the need for quality saltwater jigs along the gulf coast. It all began with hand tied cobia and pompano jigs for the local fishing piers. Over the course of a few years what started as a side job would quickly grow into a small business. In 2012 the business grew to include hand tied jigs, jig heads for soft plastics, and lead weights. Today, Bird of Prey Fishing Tackle is continuing to expand, branching out into new territory in the fishing world. With more and more people coming to enjoy the sport of fishing, Bird of Prey Fishing Tackle will be there to deliver the best quality fishing tackle at the most affordable price.
Thank you so much for taking the time to learn about our company. We hope you enjoy our store and all of our great products.
Good luck and tight lines,
-Brian Arnold