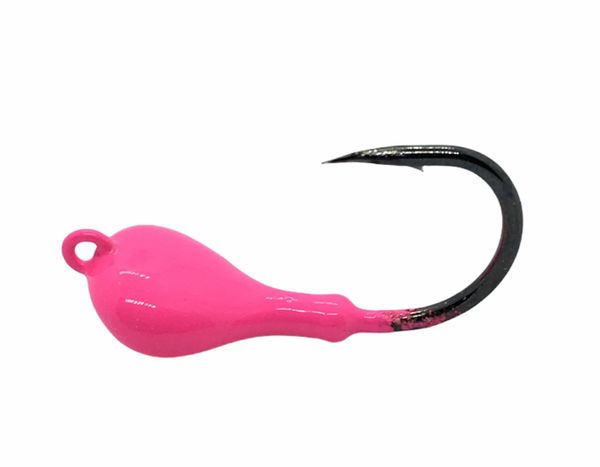 Assist Hook Jig: Pink
Assist hook jigs are for anglers who want to catch large fish while getting the chance to actually set the hook! These great jigs are best used with either live bait or a large cut strip of bait. They will slowly flutter down to the bottom imitating a wounded bait fish. This action will generally produce some of the largest fish on a wreck.
- The hook size 8/0. A larger hook is needed to ensure enough room between the tip hook and the body of the jig.