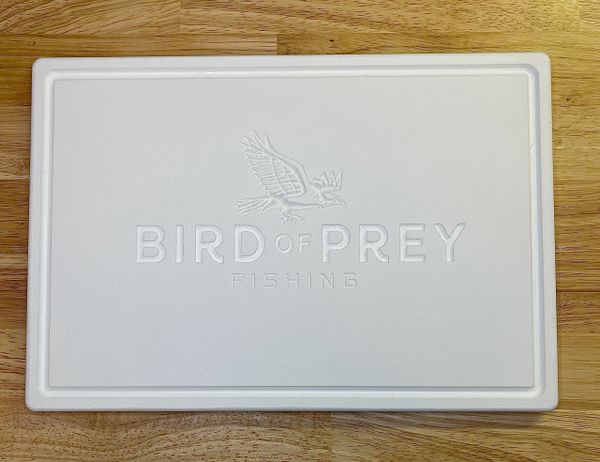 Cutting Boards
Our cutting boards are made from King Starboard, a high quality marine grade high density polyethylene. These boards can be used both while on the water or on land for cutting bait, cleaning fish, or prepping food. 
The boards are currently available in two sizes The Standard (11.75" x 7.7") and The Max (13.5" x 9.5").
All boards:
Are proudly made in Pensacola, Florida!
UV Resistant
Water and Moisture Resistant 
Dishwasher Safe
Food Safe
Have a cut out groove that will snap on top of most 5 Gallon Buckets
*The Max come with an additional groove to snap on YETI buckets!
**All cutting boards have an additional $4.50 shipping cost.
Contact us directly at BPFTACKLE@YAHOO.COM for fully customizable sized and branded cutting boards made with your own boat's outline/logo, your choice of species of fish, brand, etc.
Maximum cutting board size 4ft x 8ft