Deep Drop Weight Caddy (MK1)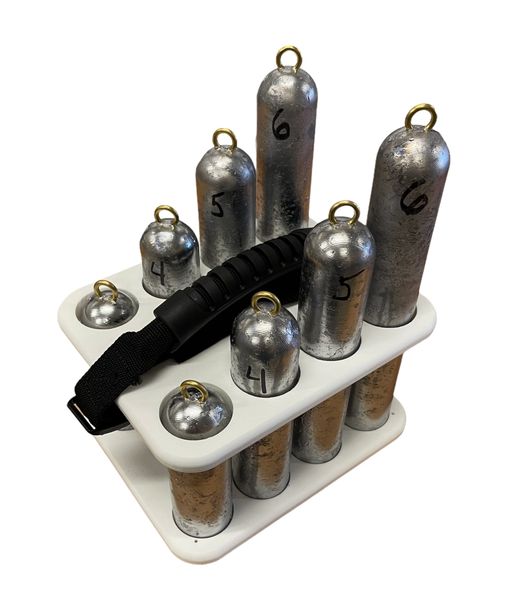 Deep Drop Weight Caddy (MK1)
Our Deep Drop Weight Caddy is an ideal storage solution for anglers seeking to store deep drop weights without taking up too much valuable space. 
Dimensions: 8.25" L x 6.5" W x 5" H
Capable of storing up to 8, 3lb - 6lb Cylindrical Deep Drop Weights with an outer diameter of 1" - 1 1/2"
Built with marine grade materials including Starboard, stainless steel hardware, and heavy duty fiber webbing with a easy to carry rubber handle. 
Easy to clean with built in drain holes and all components are bleach proof! 
Every Deep Drop Weight Caddy is manufactured proudly in the USA from our factory in Pensacola, FL!