Light Tackle Circle Hook Jigs (3 Pack)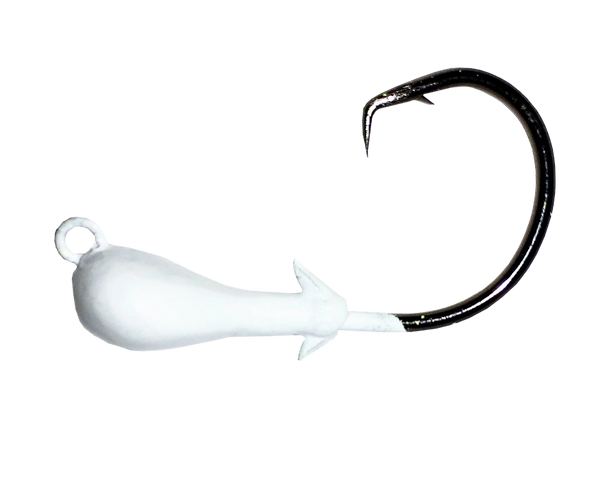 Light Tackle Circle Hook Jigs (3 Pack)
These circle hook jigs were specifically designed to allow anglers to use both soft plastic and natural baits on a circle hook jig. 
They are poured around a 2x strong Talon Circle Hook allowing for wide enough gap between the body of the jig and tip of the hook.
These jigs have been endorsed by Don Gates of the Dolphinfish Research Program and have helped Don and his team catch and tag hundreds of juvenile mahi.
Please check out their site at:  https://dolphintagging.com/